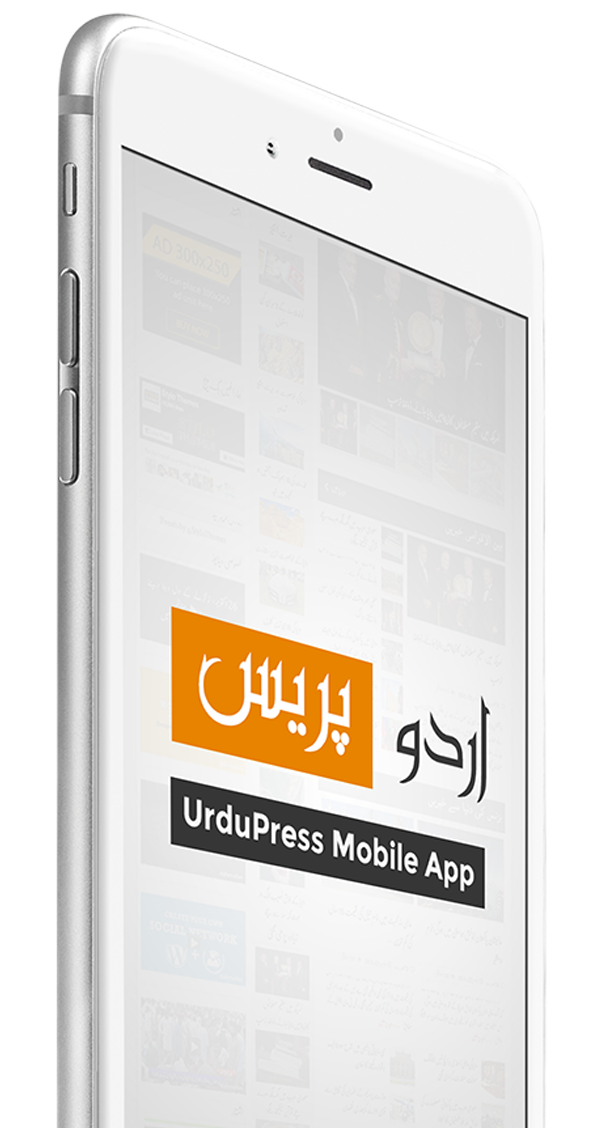 اپنی اردو ویب سائٹ کو جدید دور کی ٹیکنالوجی کے ساتھ منسلک کریں۔ لاکھوں موبائل صارفین تک اپنی ویب سائٹ کی رسائی ممکن بنائیں۔
Frequently Asked Questions
How does UrduPress App work?
You need to buy urdupress theme for mobile app.
Is it for one theme or for one website?
This app for one website only.You can use theme for multiple websites but for mobile app you need to buy app separately for every website.
Can I use a custom WordPress theme?
No, this app is only compatible with our Urdu themes.
Can i get source code?
No. We'll upload your all assets for mobile app and connect with your website and you will get APK file for your app.
What information/assets i have to provide?
 You need to provide website details with logo, splash screen and icons (In case you want to use your own graphics for your app).
You need to provide us a temporary admin login of your website so our developer can install and configure required plugins for app to work properly with your website.
What to do after placing order
You need to send an email on support@stylothemes.com with your assets for app (logo, splash screens etc.) and a temporary admin login for your website.
After how much time i,ll get complete app?
We require 24 – 48 hours to provide you with an APK of your app.
Do you offer PlayStore submission?
Yes, we offer free PlayStore submission for 1 app. if you want us to upload more then 1 app, there are $15 charges per app.